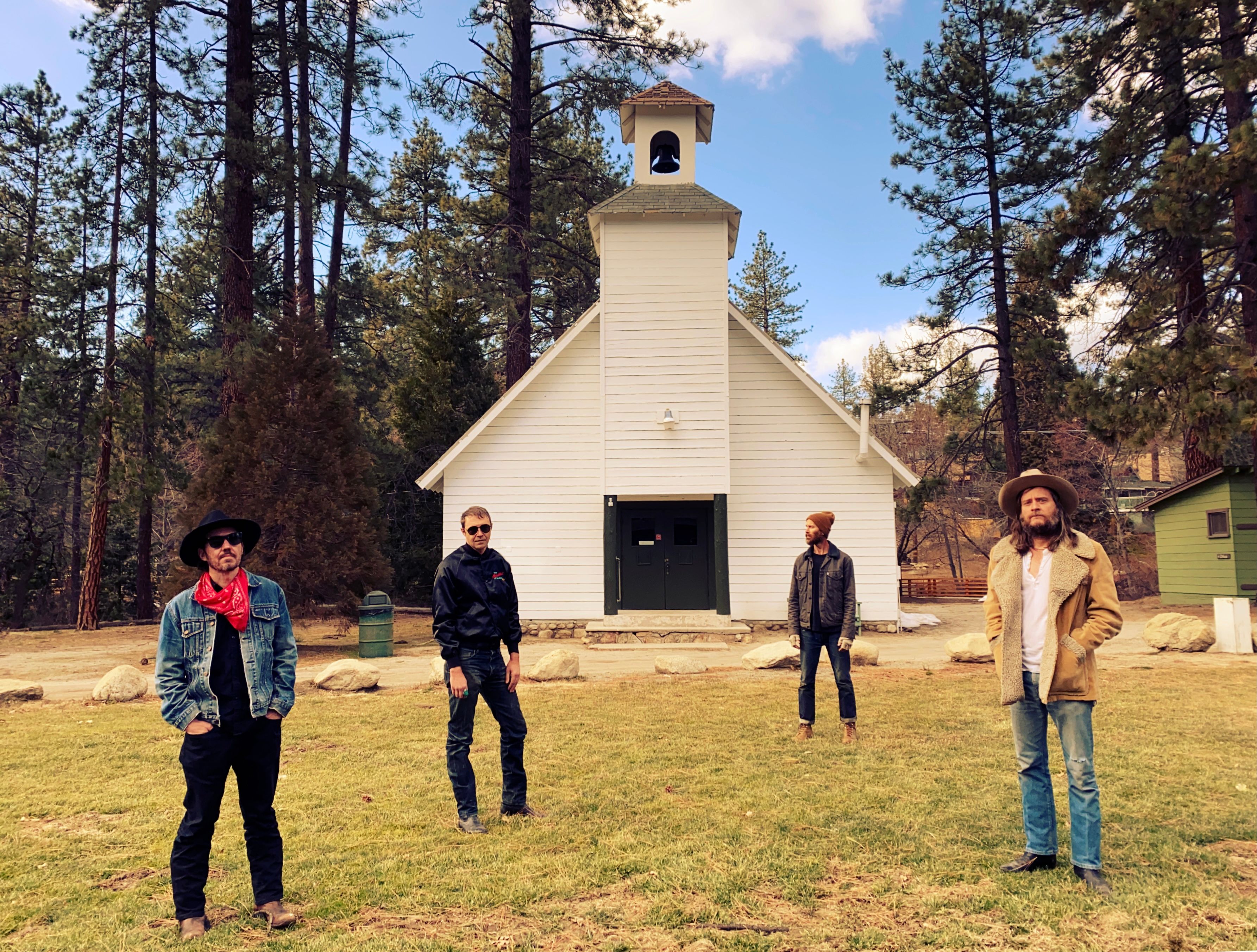 "Harlingen" is off of their newly released record, The Days Before (May 28  Rocket Girl Records).
Toler Gibson is based in Idylwood, CA.  Kenneth Gibson and Gavin Toler have been in many indie bands (Bell Gardens, Furry Things, Winter Flowers, Old Gold), but they bonded over their love of country, folk, & psychedelic music and their upcoming album, The Days Before is the result of their mutual influences. 
Their vocal harmonies are the main focal point threading the album. They weave their way through a tapestry of acoustic, electric and steel guitars that recall elements of country, folk and psychedelic rock.The band expanded when drummer Charlie Woodburn and bass player Rob Hume landed in Idyllwild from LA, then adding Drew Manne as their main pedal steel player. 
Toler Gibson's debut paints a picture with many colors and sets itself apart from your typical California Country release. Maybe because it comes from a higher elevation where the snow falls in the valley and the pines grow tall?  A place you might happen upon if you head west from Texas or south from the great northwest. The Days Before possesses an almost cinematic quality that tips it's Stetson to classic country influences while simultaneously going far beyond them. 
"Harlingen" video: 
Directed by Kenneth James Gibson & Alexander McDonald 
Edited by Kenneth James Gibson 
"We shot the video on iPhone during the pandemic - so most of the shots were done in isolation with just 1 or 2 guys at a time. The only people in the video are the band." 
"Harlingen" is a Song written about Kenneth growing up in Texas. It's about his time spent with grandparents in Harlingen Texas and grandfather's death. It's about traveling from his home in El Paso to Harlingen every winter to visit canadian snowbird grandparents. It's about missing the Texas landscape and being far from home. 
The video was shot in Idyllwild, Ca, El Paso, Texas, and Long Beach at co-director Alexander McDonald's and the fellow Texan's brother Mike McDonald's compound called Patrecio's. Patrecios is a 2 house (with a proper bar, stage, and trailer) compound in Long Beach, Ca with one side set up to look like Texas and the other side to look like Mexico.