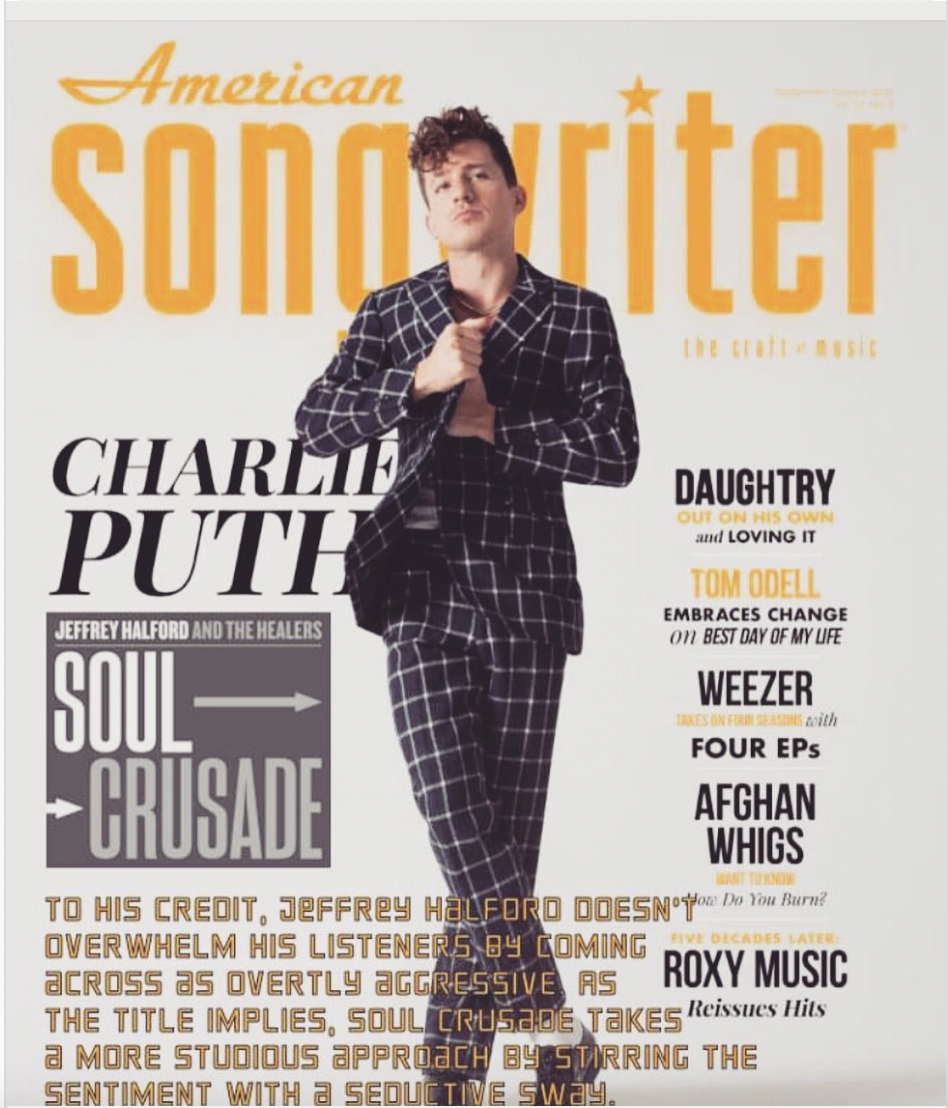 JEFFREY HALFORD AND THE HEALERS 
SOUL CRUSADE 
*** 1/2 
An erstwhile rocker and tireless troubadour, Jeffrey Halford shares all the qualities so essential to any heartland hero — desire, determination and the ability to cast effortless hooks and compelling choruses at every turn. That said, he doesn't forsake an easy groove and an approachable persona either. There's ample evidence of to be found on his new album, Soul Crusade, and given the cred and confidence emitted from its grooves, it might well be the one to brings this band the overdue recognition it so decidedly deserves. 
That said, Soul Crusade also echoes the sound of numerous archetypes of traditional Americana, be it the Band on the otherwise unassuming "Pie Eyed Poet's Plea" or the sounds associated with the Louisiana bayou on the quietly contemplative "Wandering Kind." So too, the rugged ramble of "Kitchen Door" conveys its unassuming style with the distinct clarity of a West Texas road song. For its part, the lazy, swamp-like delivery of "Sinner Man" culls from a bluesier tradition, with Halford's raspy vocals underscoring the ambiance and intrigue. The gospel-like groove of "Walk to the River" brings to mind the Staple Singers and their tradition of fusing spiritual sentiment with mainstream melodies. 
To his credit, Halford doesn't overwhelm his listeners by coming across as overtly aggressive. As the title implies, Soul Crusade takes a more studious approach by stirring the sentiment with a seductive sway. The melodies are direct and distinct, and given their subtle allure, it's a combination of attitude and arrangement that informs the seductive appeal of the album overall. Even the album's most tenacious offering, a decidedly driven "Devil," makes its case clearly and succinctly without the need to get bogged down in deeper meaning or messaging. 
Halford himself says the songs were meant to find clarity during these turbulent times, while also referencing some relationships that were both tenuous and troubling. The contemplative "Picture In My Mind" best sums up that stance, but so too, there's not a single song here that fails to find a clear connection. 
— Lee Zimmerman