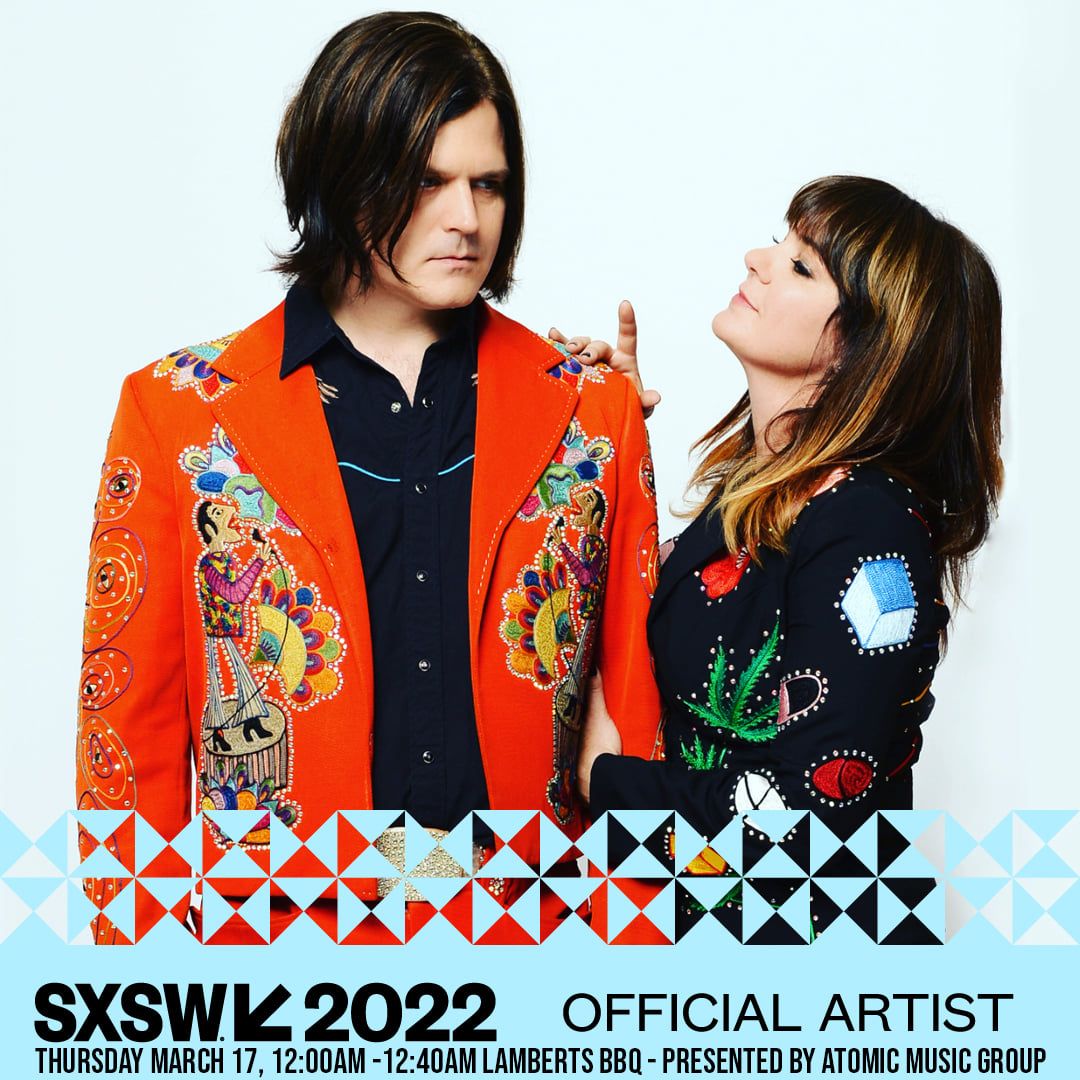 Come catch NOCONA at Lambert's BBQ official SXSW showcase presented by Atomic Music Group! This legendary downtown Austin landmark has some of the best BBQ in Austin and on 3/17/22 it's going to have some of the best greasiest rock n roll music this side of SXSW! We can't wait to shake the foundations and get into some greasy greasy BBQ jams, multiple sides and maybe even knock back a few cold ones to help wash down all that brisket and greens! Come one, come all and get a double dose of the highest octane maximum rock n roll and Texas BBQ heaven! No better way to spend St Paddy's Day!!! Green beer included!!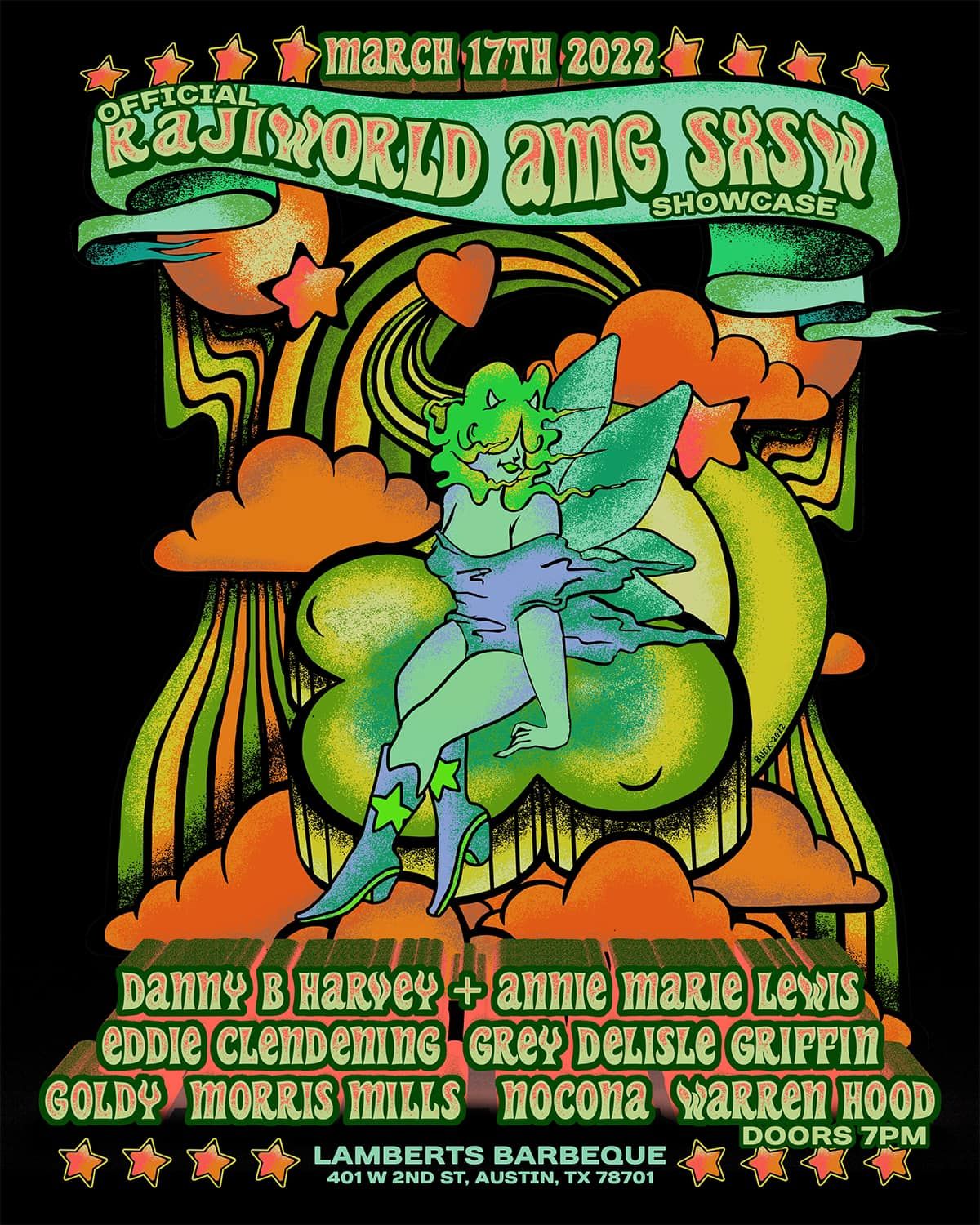 Thursday 3/17 NOCONA is so proud to be playing an official SXSW showcase that will no doubt cause the ghost of Stephen F Austin to turn in his grave as we bring that big ole Texas beat back to Texas and shake the city foundations of Austin with our unrelenting ferocious rock n roll the likes of which has not been visited upon the city since our last SXSW outing there. Come one, come all and witness the ultimate musical spectacle and groovy psychedelic soulful experience as we mind meld with the hill country spirits and heed the call of the beautiful rivers and streams surrounding Austin..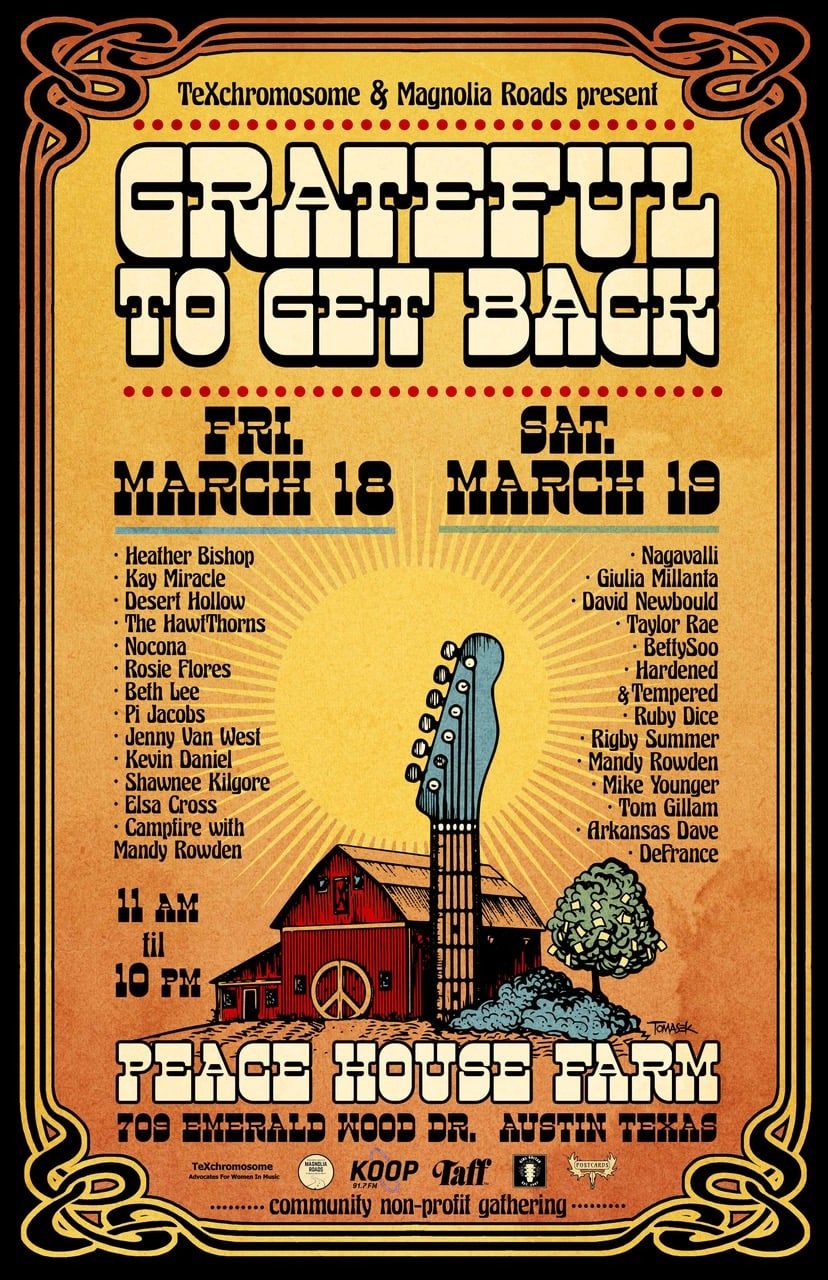 Mule Kick is ecstatic to be a part of TeXchromosome & Magnolia Roads present Grateful to Get Back - on March 18th - Mule Kick artists Rosie Flores Desert Hollow The HawtThorns + NOCONA will be part of the kick-off on the first of this 2 day party! Hope you can join us at Peace House Farms in Austin for all the fun!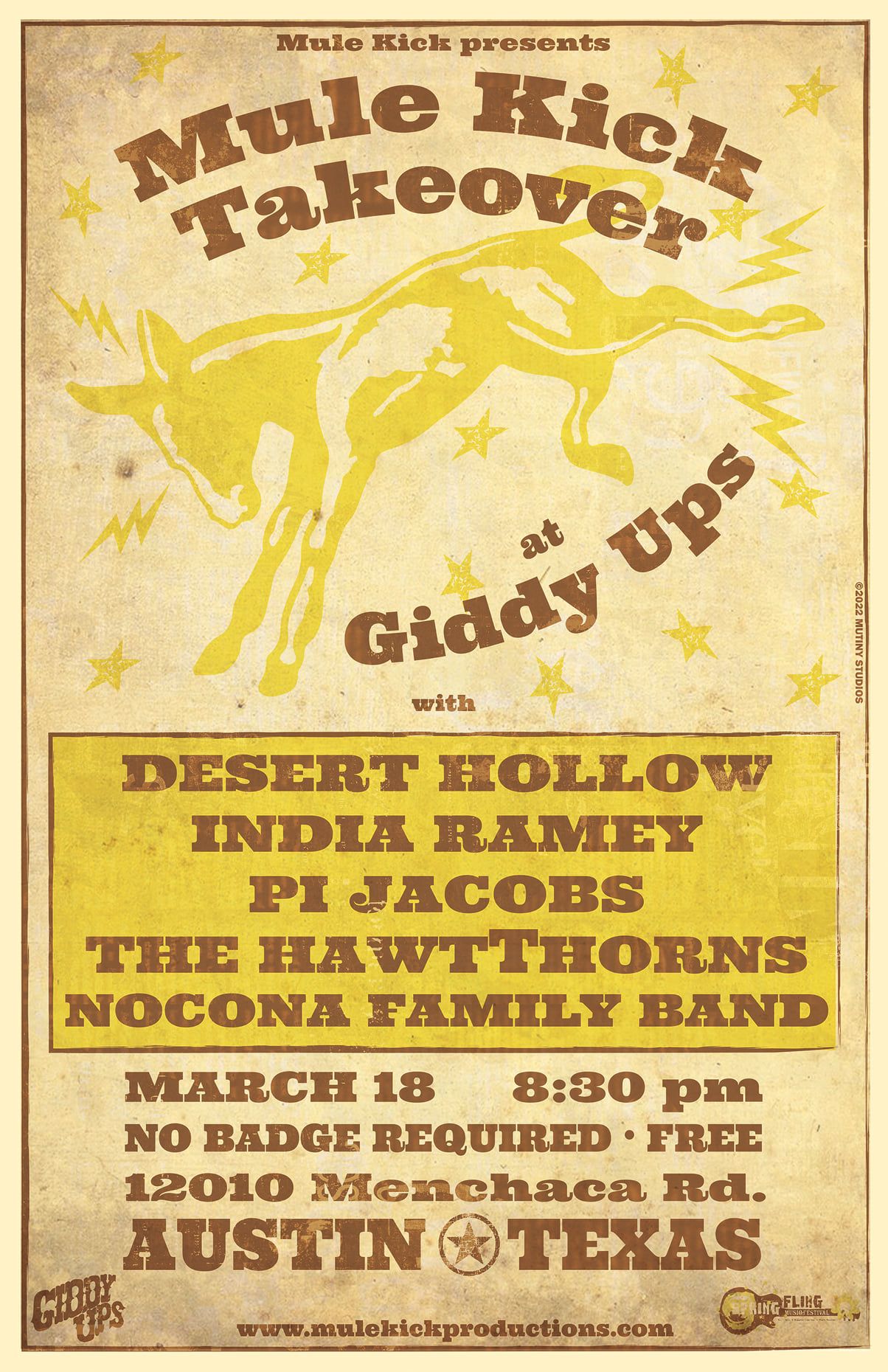 Spring Fling is back during ATX week in Austin - The Mule Kick crew will be taking over the show at Giddy Ups on March 18th starting at 8 pm! We'll have some pretty special guests including Desert Hollow, India Ramey, Pi Jacobs The HawtThorns, NOCONA and more, join us if you can!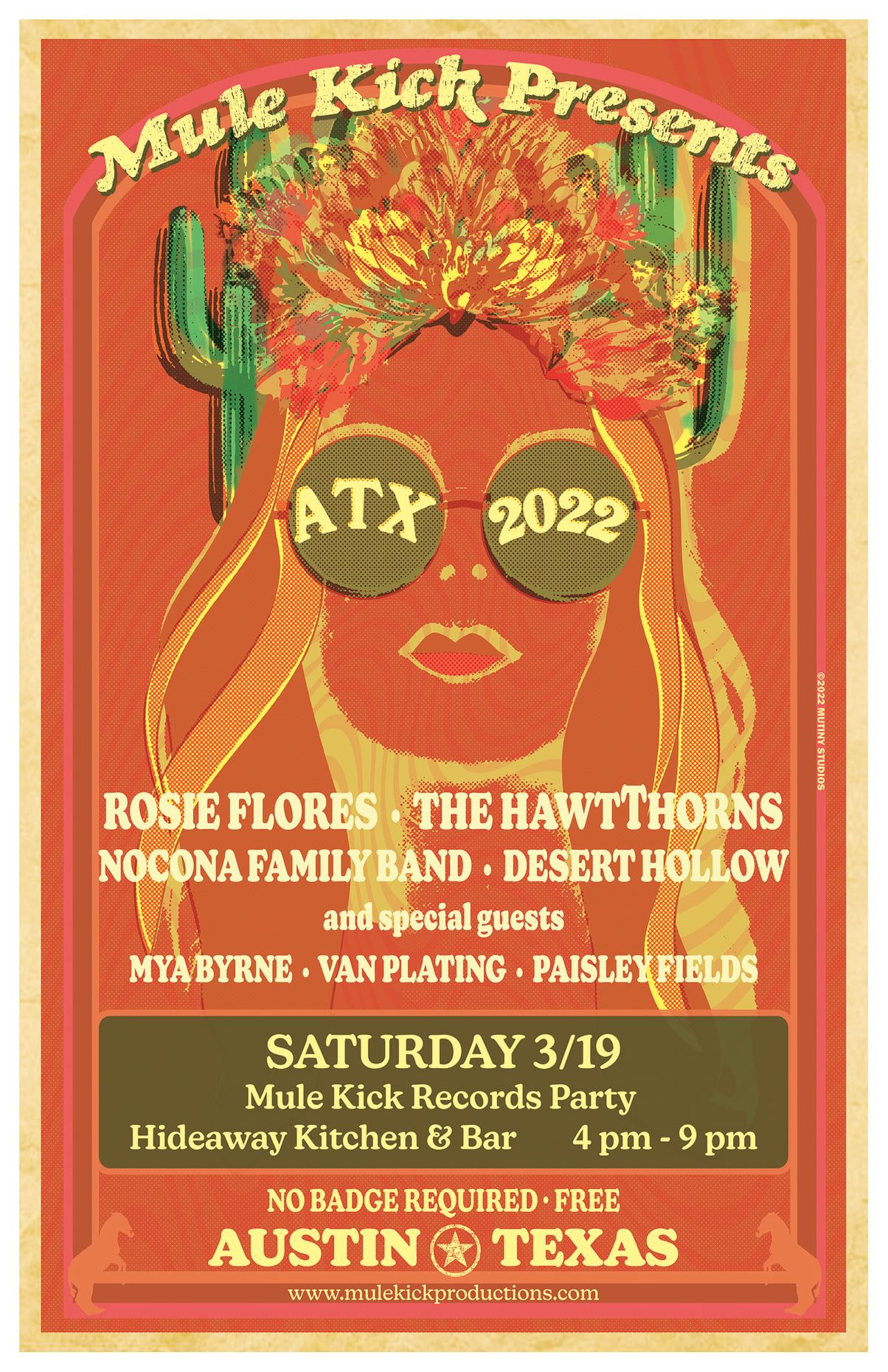 Get ready Austin! Mule Kick Records is throwing a party during ATX week at their home base - Hideaway Kitchen & Bar at the Ramada South Austin. We christened this venue when it opened and we have thrown a barn burner every spring since its reopening in 2018. The 2022 festivities will feature Rosie Flores, NOCONA, The HawtThorns, Desert Hollow, Mya Byrne, Van Plating and Paisley Fields. Join us if you can on Saturday March 19th - there's parking, amazing food and drinks available and a damn great hang! Free - Open to Public - No Wristband - All Ages