From his newly released EP, Me and Paul 
WATCH "Ballad of Junior and Lloyd"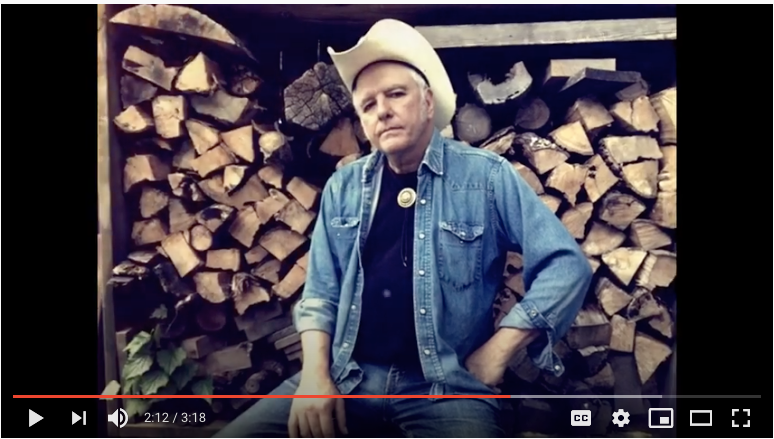 https://jonbyrd.com/ 
"Ballad of Junior & Lloyd" was written by Jon's friend, James Kelly.  It's Paul Niehaus on pedal steel guitar and Jon on guitar and vocals.  Jon Byrd is a seasoned songwriter and performer of songs of heartache.   His  longtime friendship with this song's writer adds a rich dimension to the song's performance. Give it a listen, and then place this one on your top shelf songwriting collection.  "Junior and Lloyd were good buddies." —Americana Highways 
"Ballad of Jr. and Lloyd" was written by my long-time best pal James Kelly in Atlanta, GA. My coming of age playing and recording country music was with James and his band Slim Chance and the Convicts. This song speaks to friendship that your lucky to find once in a whole lifetime." — Jon Byrd 
"Ballad of Jr. and Lloyd" from the album 'Me and Paul' 
Jon Byrd on Guitar and Vocals 
Paul Niehaus on Pedal Steel Guitar 
Recorded & Engineered by Joe V. McMahan at Wow & Flutter Studio Nashville, TN 
Mastering Engineer: Alex McCollough at True East Mastering Nashville, TN 
Produced by Joe V. McMahan Executive Producer: Friends of Longleaf Pine Records 
Video and Editing by Dave Coleman at Howard's Apartment Studio, Inglewood, TN 
Thanks to Meghan Lightell & Derek Greene for the time in their backyard. 
LYRICS: 
"Ballad of Jr. & Lloyd"  (written by James Kelly) 
Jr. & Lloyd were good buddies 
They ran a little business up the hill 
Jr. & Lloyd made lots of money 
Sellin' homemade whisky from a still 
Jr. he was a family man 
Lloyd was loyal to none 
Jr. only did it for the money 
Lloyd said he did it for the fun 
BR: They never said a word about the danger 
They never showed a single ounce of fear 
Deep inside they both had felt the presence 
Of a dark cloud that lingered so near 
Lloyd had a recipe for moonshine 
Jr. had a way with a car 
Lloyd drove that suped-up Chrysler thru those border towns 
Jr. kept it runnin' fast and far 
A 1,000 lbs. of steel and copper tubing 
Kept the whiskey drippin' night & day 
4,000 thousand lbs. of bondo, steel, and rubber 
Delivered mountain dew the fastest way 
BR: One night those Revenuers lucky-guessed Lloyd's secret route 
And set the roadblock up around the bend 
Jr. saw the ball of fire and reached for Flossy's hand 
And shed a farewell tear from his best friend 
Now Jr. makes a livin' fixin' up those real fast cars 
Watching them go 'round and 'round and 'round 
He wishes Lloyd was out there he'd be runnin' w/the best 
Ol' Lloyd would rather die than let you down 
Jr. & Lloyd were good buddies 
Ran a little business up the hill 
Jr. & Lloyd made lots of money 
Sellin' homemade whisky from a still