Listen and purchase HERE
Premiere at MUSIC FOR THE MISFITS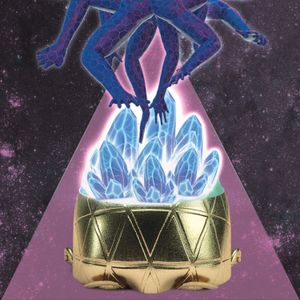 Los Angeles based international touring artist, Christina LaRocca, is not only a musician, but a renaissance woman, and activist who continually pushes the boundaries of what it means to be a woman in today's era. 
Christina has performed thousands of times, having toured the USA, Europe, UK, Canada, many times with just a guitar on her back. She was also an official SXSW 2020 artist prior to the cancelation of the world. 
Despite how it might sound, her new single, "The New Normal" was a story she started to write prior to the pandemic, and has nothing to do with masks or vaccines, although they now have their place in the picture as well. 
"Corporations have been invading our privacy by digging into thoughts. They are learning our habits without our consent and selling our data to the highest bidder without asking you if it is okay. Social media has effected the mental health of our society and has also become a way to quickly spread lies and rumors. Artificial intelligence and robots are replacing human beings. My phone rang over 70 times in a 24 hour window when I decided to research health care. People are denying climate change. The common denominator? Money. Technology has made so many incredible things possible, yet not without a cost. At what point do we draw the line?" says the artist. 
Over the pandemic, Christina taught herself DJ and has begun to lean into the world of electronic music while infusing it with the alternative rock edge she holds close from her roots. 
"If you don't reinvent yourself, and continue to learn and grow in life, eventually you will become a jaded artifact. A thing of the past while the future whizzes past you. I hope I never stop looking for the next thing to inspire me." 
She has been co-writing and performing with producer, artist, and film composer Gene Micofsky, since her days of moving to Los Angeles, the song comes packed with a cinematic flair and drive his style brings to the table. 
Christina, a self-taught graphic designer created her own 3D album artwork. 
"I've been obsessed with the NFT world and I love the artwork many of these artists are coming up with. I had a very specific idea in mind so, I decided to teach myself. The album artwork is weird, f*cked up, and as Gene puts it, 'gross'." 
"The New Normal" is the first follow up release by LaRocca since the drop of the acclaimed alt-americana album These are my Whiskey Dreams which was released on July 12, 2019. The album goes down a genre bending rabbit-hole mixing alternative with rock, country, and even reggae. She worked on the album 
with several producers including multi-platinum, Grammy award-winning music producer & engineer, Andros Rodriguez, as well as Alex Arias, Gene Micofsky, and Lid. 
The album has has been reviewed as a "vocal tour de force" (Glide Magazine) that "transcends genre" (Americana Highways) for "people with a ear open to the future" (Midwest Record) she has the "fantastic ability to blend country, soul, rock [and even reggae] into a perfect mix" (Belles & Gals) with "her powerful and passionate voice as the driving force of the songs" (Michaels Music Blog). 
Originally from Brooklyn, NY, Christina switched coasts from New York City to Los Angeles, CA in 2014, finding much of her newfound inspiration from her trek out west, along with musical influences from artists like Lana Del Rey, Lauryn Hill, Elle King, Fiona Apple, Janis Joplin, Patsy Cline, Melissa Etheridge, Bob Marley, Alicia Keys, Maren Morris, Bishop Briggs, and Brandi Carlile. 
Christina has been seen performing at Echo Park Rising, St Jude Rock N Roll Marathon Nashville, Mile of Music, Mesa Music Festival, SXSW, Far North Festival, Craft Beer & Art Festival (Germany), Schattiner Kunst und Musik Festival (Germany), EAA Hops & Props, BMI Acoustic Showcase, Women's Freedom Festival, Dyke March for LBC Pride, CMJ, and more. She has performed 20 Sofar Sounds in cities such as LA, NYC, Chicago, London, Paris & more. Over the years, she has also been seen on stage with Billie Joe of Green Day, Misty Boyce (BORNS, Sara Bareilles), VV Brown, Bailen, among many others, and is a voting member of the Recording Academy. In March 2018, Christina composed, performed, and recorded music for Chelsea Clinton's audiobook "She Persisted Around the World: 13 Women Who Changed 
History", a children's book for future feminists around the world. 
Past works also include, the Child of the Sun EP (2017, produced by Robb Torres), I Stand Tall With My Eyes Wide Open (2012, produced by J Glaze). Under the name Christina LaRocca & Heavy Weather, her first band, she has also released the Fire EP (2010, produced by Dan Grigsby), and Miles of Mud (2008, self produced). 
For more information please visit www.ChristinaLaRocca.com